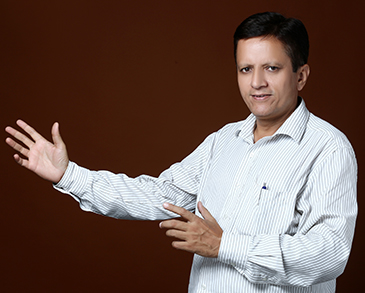 Leading our equity research division is Dr. A K Asnani, an experienced investor and expert in stock valuation. After obtaining his engineering degree, he joined a blue-chip public sector company but soon realized that his salary would not allow him to fulfill his aspirations. In 1989, he delved into stock investing, and after intense learning and hands-on experience, he achieved financial independence. After quitting his job, he chose to assist others in finding wealth through stock investments.
With a background in engineering, finance, and economics, and a Ph.D. in creating a stock valuation method, Dr. Asnani has been a driving force behind the success of Smart VERC. He is also the author of the book "Way To Billionaire," which reveals his strategies for successful stock investing.
Fiduciary relationship
We enjoy a special fiduciary relationship with our clients. We value our clients' trust and confidence in us, and 78% of our customers have joined us through word-of-mouth referrals.
Vision
To be recognised and respected as one of the most trusted and respected equity investment research firms.
Mission
To provide high-quality equity research and products that deliver excellent performance while being reasonably priced.
How can we support you in following your passions?
At Smart VERC, we embrace the idea of pursuing one's passions and strive to help our clients achieve their dreams. We recognize that savings alone may not meet all financial requirements, so we offer our investment knowledge to help our clients turn their savings into smart investments. With over 30 years of experience, our clients have experienced great success in reaching their financial objectives ahead of schedule. We have been in this industry since 1989, and our results show that we are the most trustworthy partner in this pursuit.
Committed to society
In addition to helping individuals build wealth, we also promote the growth of companies and the overall development of society. By assisting companies in obtaining fair valuations, we contribute to their growth, creating wealth for stakeholders such as customers, suppliers, and employees. At Smart VERC, we are committed to sustainability and take a green approach by making all our products and services available in digital form only.
We invite you to join us in pursuing your passions and creating wealth. Let us be your dependable partner in achieving your financial goals.